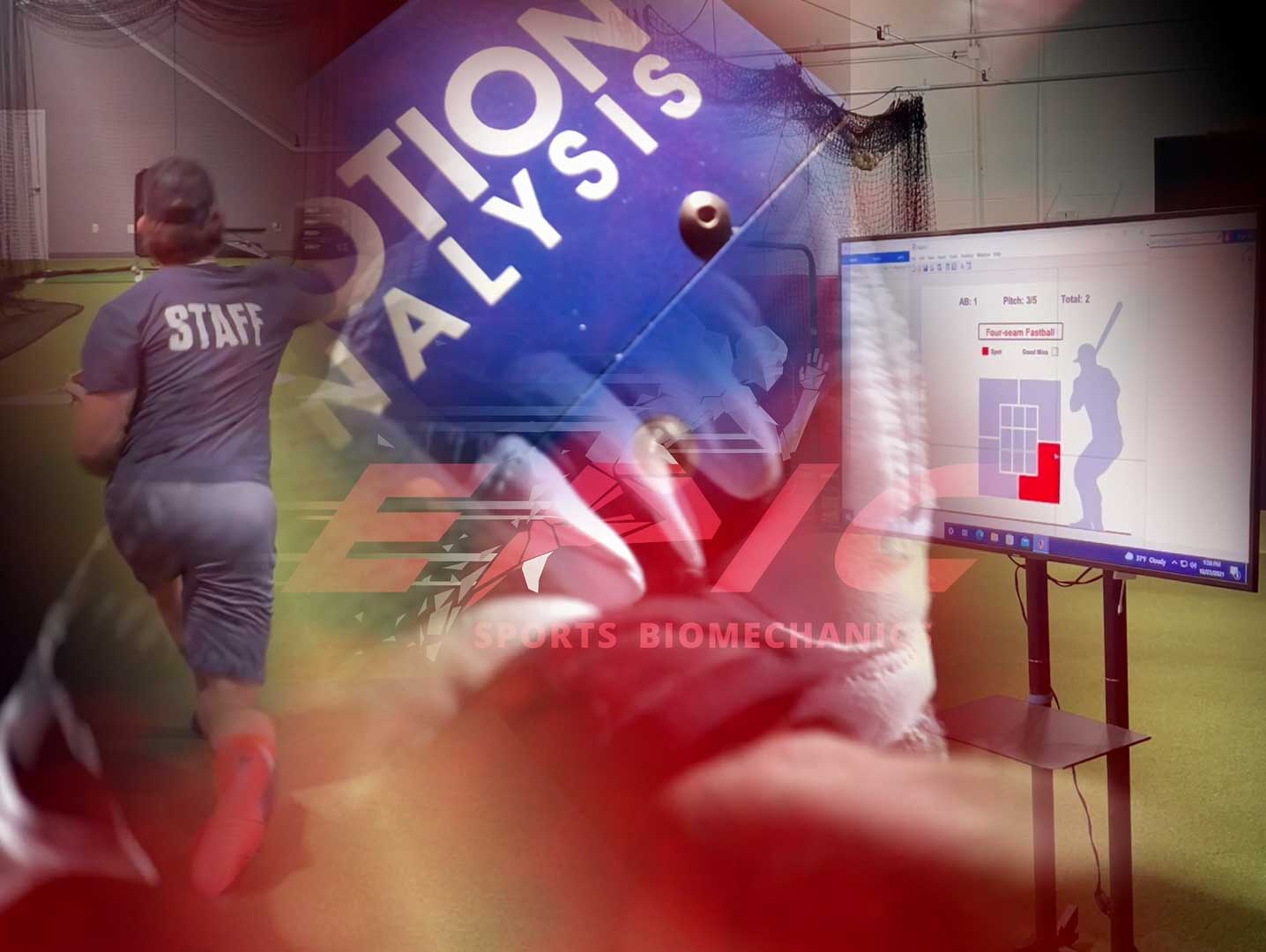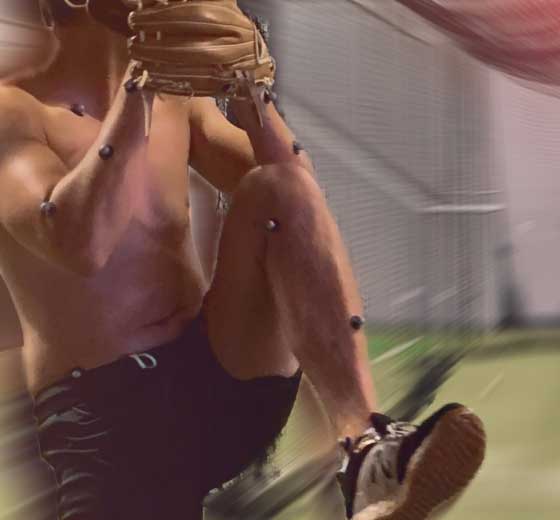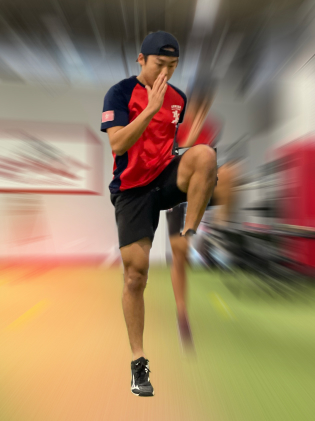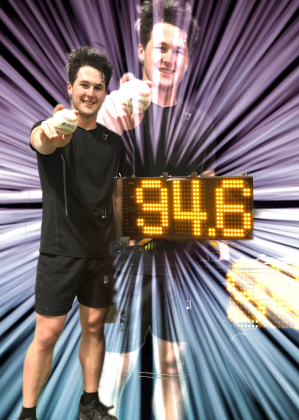 Biomechanics Based Evaluations & Training
Our Ph.D. level experts deploy the world's most advanced technology and assessments to understand the critical skills associated with the games of baseball and softball. By identifying the underlying reasons "why" these athletes perform in the manner that they do, we develop and provide programs that can be performed at Epic, at home, or virtually, that the athletes use to get to the next level:
Biomechanical Skills Performance
Bat speed and power
Swing contact efficiency
Pitch velocity and control
Pitch design
Catcher receiving
Catcher pop time
Fielding agility
Fielder's throwing velocity
Physical Biomechanics
Injury risks
Movement efficiency
Flexibility & mobility
Strength & conditioning
Athletic power
Speed, endurance, and agility

Testimonials
Epic Sports Biomechanics is a place I highly recommend for athletes who want to take their game to the next level. The amount of 1-on-1 attention you get from the Performance Specialists is necessary for trying to become the best that you can be. After training with Epic for over 2 years, I've vastly elevated my athletic ability. I've learned how to properly warm up, recover, move, and treat my body right while improving my in-game performance. Without the help of Epic, I would not be where I am today.
Drew Wyers
Epic Sports Biomechanics is making the difference in both of our sons' athletic performance on the baseball field. They struggled at the plate for a while and went to numerous batting coaches for help, but there was no significant improvement until we found Epic. Due to Epic's in-depth study of the body's movement, the staff was able to pinpoint the mechanical issues within each child's swing. Thanks to the individualized programs that were built and the motivating trainers, my sons have since seen great success on the baseball field.
Jennifer & Jarod Sands
Working with Epic has been the best decision I have made in my baseball career up to this point.  They gave me all the necessary tools and knowledge to have success and help me achieve my goals.  The technology and science-driven programs guarantee results and help to make clear progress.  Since working with Epic for a little over a year, I have gained 15 pounds and 5 mph of fastball velocity. I've cleaned up my mechanics and increased my strength numbers, which has kept me as healthy as possible throughout my season. Training at Epic also helped me gain confidence with my off-speed pitches and my overall mental approach on the mound. I look forward to continuing with Epic to chase goals that I once thought were out of my reach.
Tyler Behm
I've had an amazing experience at Epic. In just over a month, the training allowed me to gain 4 mph of fastball velocity, learn a new slider, and hone in my secondary pitches to make them more effective. I also got much stronger and more flexible, and was helped with the college recruiting process as an additional unexpected benefit. Overall my experience at Epic has been more than beneficial, and I will continue to put in the work everyday.
Jake Ruple
Epic Sports Biomechanics clearly utilizes the leading technology available to today's athlete. Technology is only one part of the equation to becoming an elite athlete. What makes Epic special is their ability to teach their athletes how to interpret the meaning of the data and to develop training plans that continue to evolve as the athlete evolves. Once an athlete sees, feels and understands why their body is responding to Epic's training plans, the athlete ignites the most important ingeediant of training…consistency. When an athlete appreciates why they are making gains and can see for themselves how proper and consistent training equals meaningful results, the athlete's intrinsic motivation to stay consistent with their training naturally occurs. Our CrossBridge Raiders' athletes who have worked with Epic have developed training skills that they with take with them to college and beyond.
Derrick Kraemer
Founder, CrossBridge Baseball Program
Took my son to Epic Sports Biomechanics this past weekend and what a great experience for my son (and myself). The facility is top-notch, clean, inviting, and has all the top technology. More important than the facility itself was the staff. What a great group of knowledgeable and personable people. From the moment we walked in to the second we left they walked us through everything, and expertly answered every question we had. (I am not technological in any way, but after being there I feel like I could use any of their tech). Mind you, we traveled 5 1/2 hours to get there, and I still can't wait to go back. That's how impressed I was.
Mathew Sanfilippo
My son (Joe) mentioned he would like to visit Epic and get an evaluation of his throwing and hitting. I had never heard of a biomechanical athletic center before. We first interviewed with the Epic team with a full description of a plan moving forward. The knowledge, professionalism, and one-on-one training led to definite progression in his abilities in just a month. I strongly recommend anyone trying to protect their athletic body. THIS SHOULD BE YOUR FIRST DIRECTION! GIVE IT A SHOT! I DID and DON'T REGRET IT!
Bob Licolli
Took my son to do some fine tuning with his baseball skills. Everyone has been very knowledgeable, helpful, and professional. They developed a program just for him with a focus on his goals. They monitor his progress and have been making changes to stay on track. A great facility!
Vanessa Jerez
I can't speak highly enough of the team at Epic. In less than 2 months, Jake increased his fastball velo by 4 mph.  But more importantly, the training was customized to his needs through strength and flexibility and done safely without injury. We are lucky to have a facility with this level of experienced professionals in Bucks County!
Joy Ruple
Our son, Nic, suffered an injury while warming up to pitch in July before his senior year. After being diagnosed with a strained UCL, we were uncertain of his future in a sport that had been a large part of the majority of his life. One that he intended to continue during his collegiate years. Nic committed to the hardwork that the Epic staff provided for him to get done. Nic continued to progress and, in July, topped out at 88.4 mph – a gain of 11 mph on his fastball in less than a year. As parents, watching the video of Nic achieving this while the entire staff at Epic was loudly cheering him on was about as much evidence that we needed to be certain that there was no better place for him during this part of his journey.
We could not be more pleased with not only the progression of our sons' skills, but his experience as a whole at Epic. We are extremely grateful to Ron and his staff for being such a positive part of our sons' journey.
Meredith & Pete DiSciascio
FAQ
Do I still need lessons from a coach when I work with Epic?
Although, we encourage collaborative efforts with sport-specific coaches, individual lessons are not necessary. Epic provides all the evaluations, sport-specific training, strength, power, speed, and athleticism work you will need. Included are individualized in-season preparatory work as well as recovery routines. We use a far more advanced approach than traditional coaching.
Does Epic replace my strength & conditioning specialist?
Epic offers strength and conditioning programs specific to the athlete's needs and sport of interest. Additional training from a strength and conditioning specialist is not required.
Are Epic Performance Specialists coaches?
Our Ph.D. level experts and Performance Specialists utilize the principles of biomechanics and scientific hypothesis testing while working with athletes. The objective scientific data guides all decisions. It's a much more informed decision making process than traditional coaching.
What is biomechanics?
Biomechanics is the study of human movement. We use unique assessments to determine how an athlete moves within their sport, and why they do so based on their unique attributes. The information is used to build at-home, coach-driven, on-line, or in our facility programs that streamline the development process and reduces the athlete's risk of injury.
I'm not into the "analytics" or "numbers," is Epic right for me?
Absolutely! Our employees fully recognize that not everyone is a numbers person. We work with athletes and coaches of all ages and levels to provide the insights they desire. We pride ourselves in recognizing the overly analytical athlete and work tirelessly to ensure that we don't needlessly fill their minds with too much information. So regardless of your "numbers" preference, Epic is the right spot for serious athletes.
Who does Epic work with?
We work with serious athletes at all levels of their sport. Dedication is paramount to success and the athletes we work with need to schedule a routine they can stick to off-season and in-season. We also work with scouts, coaches, and player personnel directors who are interested in advancing their program. Our consultations and programs can be conducted at your place or ours, and we have virtual options available as well.
Should Epic replace or supplement my personal training?
Our programs can replace or supplement your individualized training efforts, that's entirely up to you. Our offerings include everything from strength & conditioning programs to speed and agility work, as well as the all the sport-specific training you'll need for long-term athletic development.